Rooftop bar with bedrooms

If you don't want to climb all the steps to Montmartre in Paris, you can also take the elevator to the 9th floor at the generator hostel at the Saint-Martin Canal. In the elevator is always a flyer with the dates when a DJ plays on the rooftop terrace.
Here you will definitely get to know other travelers and save yourself a taxi. Your bed is only two minutes away when you sleep in the hostel. But don't loose your room card, otherwise you'll have to spend the night on a beanbag. Everything is tippitoppi like in a hotel.
But... even if you stay somewhere else, you can sneak up!
What I learned at this hostel: If you want to blow dry your hair in the room before 12 noon, angry Brazilian women will throw pillows at you. Fortunately, I was not the enemy.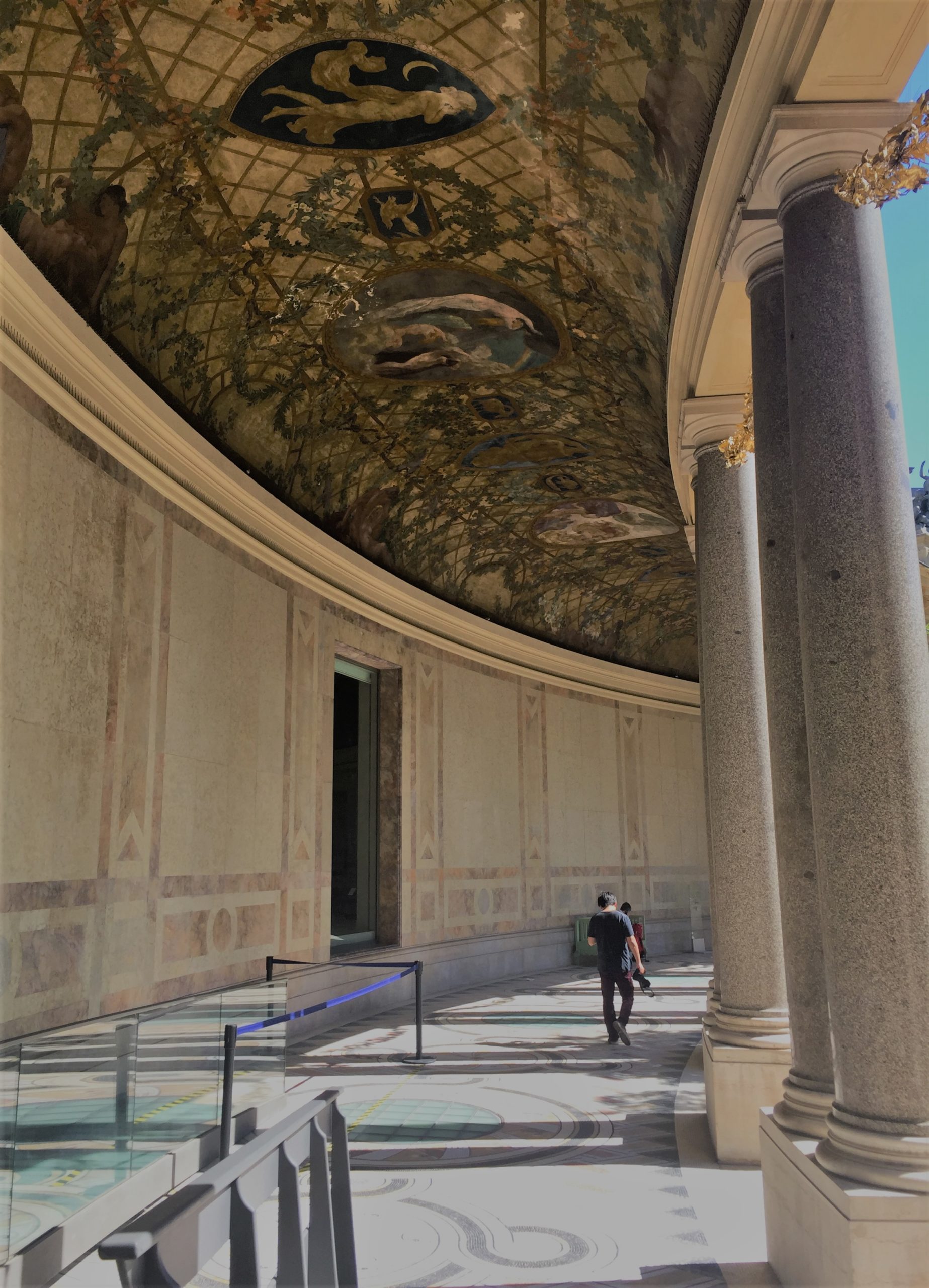 Here are a few photographers doing their rounds or did they just come for the cake?
I hear birds chirping in the small overgrown oasis. It's completely quiet, even though the courtyard of the Petit Palais Museum is in the center of Paris. In the small palace you can get coffee and cake at very reasonable prices. That´s why a wide variety of people take their lunch break here. But you can also sit on the stairs next to the café and unpack your own food.
As my face sizzles in the sun, I watch the Parisians leaning against the pillars in suits, unpacking their baguettes, reading a book or creating the next summer hit on the guitar.
"Le meilleur morceau de gâteau s'il vous plaît" I can here from every corner. Or just call "gâteau" (cake).
The waiter nods, looks at today's selection of cakes, looks at me again and comes back with a chocolate cake.
The French understand the Germans.
Is that art or would you prefer to mow over it with a lawn mower?
Tip: All major museums in Paris such as B. the Louvre open their doors for free on Sundays. The café is always freely accessible. Entry to the Petit Palais is only for special exhibitions. Audio guides are available for 5 euros (in English, unfortunately not in German).
Yoga und kleine Nap-Pause bevor es weiter geht
Bad conscience because you have already eaten the whole pack of macarons that you actually wanted to bring to your best friend !?
Then go to the Park Jardin du Luxembourg ,

There you can:
take a power nap and get a few cooling drops of the fountain.

burn calories with yoga. Just ask if you can join! The two girls then took me to the pirate bar. ↓

buy around the corner the best macarons at Ladurée. The shop excists several times in Paris, but this one is usually not as crowded and a bit smaller as Napoleon itself, 21 Rue Bonaparte.
Le Comptoir Général is not that easy to find, but maybe you can already see a few pointers on the floor. On the Saint-Matin canal, the bar is hidden inconspicuously in a small alley behind a sprayed wall. Don't be fooled by it! I slipped past it three times until I found house number 80 (Quai de Jemmapes). A French girl Zélia told me about this bizarre house the evening before on the roof terrace (Generator Hostel) the French Zélia reports.
At the end of the aisle, where a lot has already happened, you will find your treasure: old leather jackets, fancy shirts, books, good food and drinks. There are some wine barrels in the ship, which you shouldn't drink all at once. A mixture of restaurant, bar, thrift shop, bookstore, showcases with found things and plants hanging from the ceiling. From time to time there are also concerts, readings, film evenings or a flea market. If you don't find a bizarre souvenir here, where can you?
Since 10 Years ago this bizarre place existed. From now on 2 € entry for access to the hipster scene. Not much, but well.
Where's your favorite place in Paris?